It's Hard to Relax When Safety Is A Concern
The break room is a space to destress, enjoy lunch or just take a breath during the humdrum of the workday. For your employees to unwind during their break, the breakroom has to be a clean and welcoming space. Positive, quality breaktime allows the brain to let go and decompress, this leads to the release of serotonin and there in makes way for a happier and more productive staff. BenzaRid hospital grade disinfectant provides a superior clean without the harsh smell or sticky residue of other industrial cleaners. This cleaning solution comes in a variety of sizes that can cater to any facility, regardless of size. Competitively priced and easy to apply, BenzaRid is here to ensure your employees stay happy and healthy.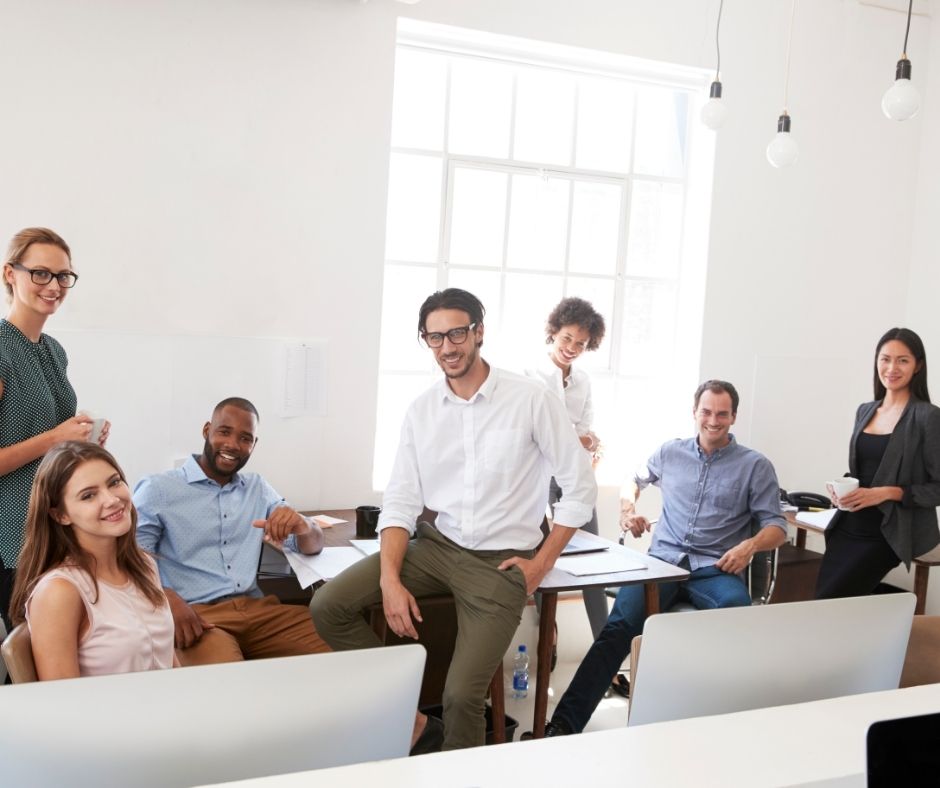 Don't Let Break Time Turn into Sick Time
While breaktime is a necessary part of the day, the break room can become a hot spot for illness and bacteria at the workplace. Don't let a breeding ground for germs become your downfall. BenzaRid is FDA tested and proven to kill bacteria, germs, mold, and Covid-19. Reduce sick days, increase employee productivity, and let them know they're valued by using only the best cleaning products available
How We Help
Virucide
Effective against many viruses, including Human Coronavirus, HIV-1, Hepatitis B and C, and Influenza.
Fungicide
Destroys multiple forms of fungus, including Candida Albicans and Trichophyton Mentagrophytes.
Germs and Bacteria
Kills 99.9% of bacteria, including Escherichia coli, Salmonella, and Staphylococcus.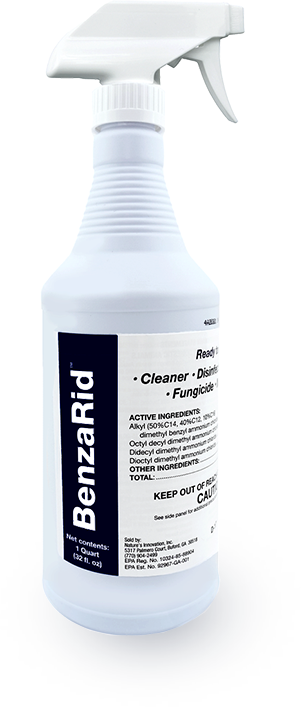 Bloodborne Pathogens
Sanitizes potentially-infectious human bodily fluids, including blood, exceeding surgical room standards.
Mold Remediation
Proven to remove toxic molds, including Aspergillus Niger/Black Mold.
Mildewstat
Inhibits the growth of mildew and works to prevent airborne spores.
What They Say
Finally, something kills scabies on fabric surfaces. Struggling to get rid of scabies? This stuff.
TheMom
#1 Black Mold and Germ Killer
Perfect for killing Black Mold. Used it on growing Black Mold both inside and outside humid Florida. Starts killing the mold Immediately. BenzaRid quite simply is the best non industrial mold killer there is at present.
I used this on all my bedding and mattress stored in storage unit. It killed everything in one day! I have lupus and mites DO and Can live on people with low immunity. I will never not have this again. AAA++++
Works like a charm… I had a leak in my kitchen over the fall And it took forever for the insurance Company to finalize the claim and hire a handyman. By the time we got the floor ripped up there was a funky moldy smell in the subfloor. Once the handyman had the floor up I sprayed everything and it cleared up all the moldy smells. I didn't have to mix any thing, just attached the hand sprayer and spray. A simple, cheap, and easy solution to my moldy smell.
Sandra
A good, effective disinfectant cleaner
Effectively cleaned... No strong odor... No rinsing needed... Really liked.