Cohesive Performance for Optimum Efficiency
When cleaning solutions and fragile medical equipment surfaces do not sync, it can be a costly complication for the company. You need a product that will work with you and your equipment so you can avoid pricey repairs, replacements, and manufacturing setbacks. That's why we strive to collaborate with equipment manufacturers like you to provide flawless compatibility. We want our clients to ensure the best patient care possible by maintaining their equipment and devices with a high-quality product proven to work continuously.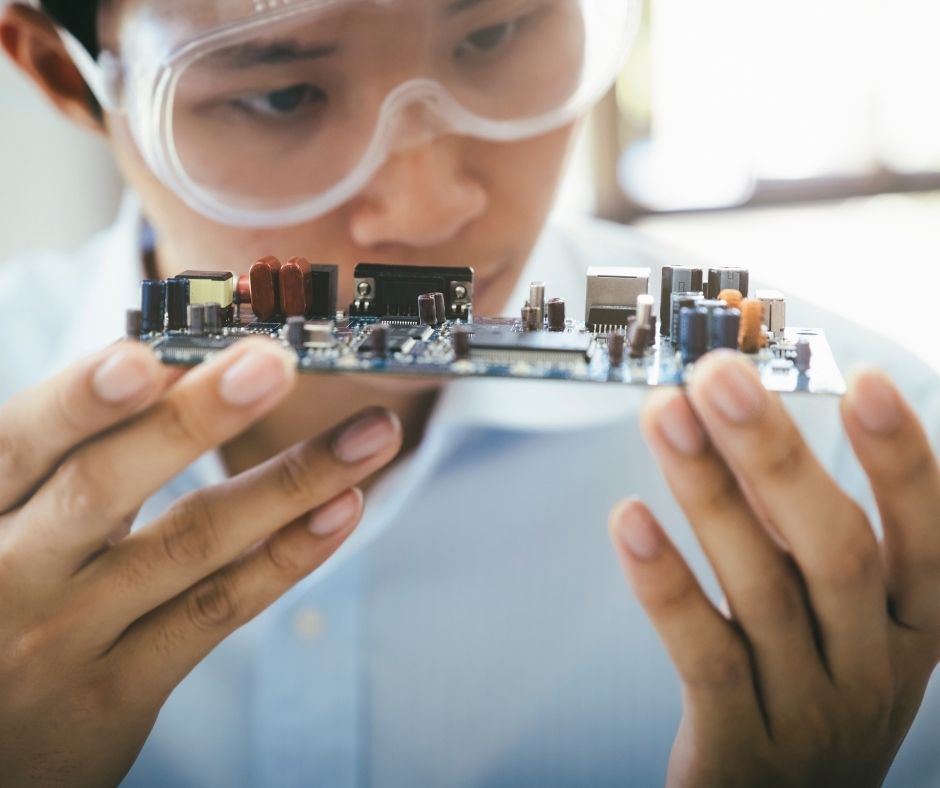 Tough on Germs, Gentle on Delicate Surfaces
By choosing to use BenzaRid disinfectant, you know that your equipment and devices will be sanitized and cleansed with the strength of a hospital-grade disinfectant. BenzaRid disinfectant works to kill pathogens and micro-organisms yet is also gentle enough to use on fragile equipment and delicate surfaces. Our product is EPA-registered and works around the clock to destroy contagions and bacteria before they wreak havoc on your facility, equipment, or staff. Keep yourself and your staff safe with a product that you can trust is working for you.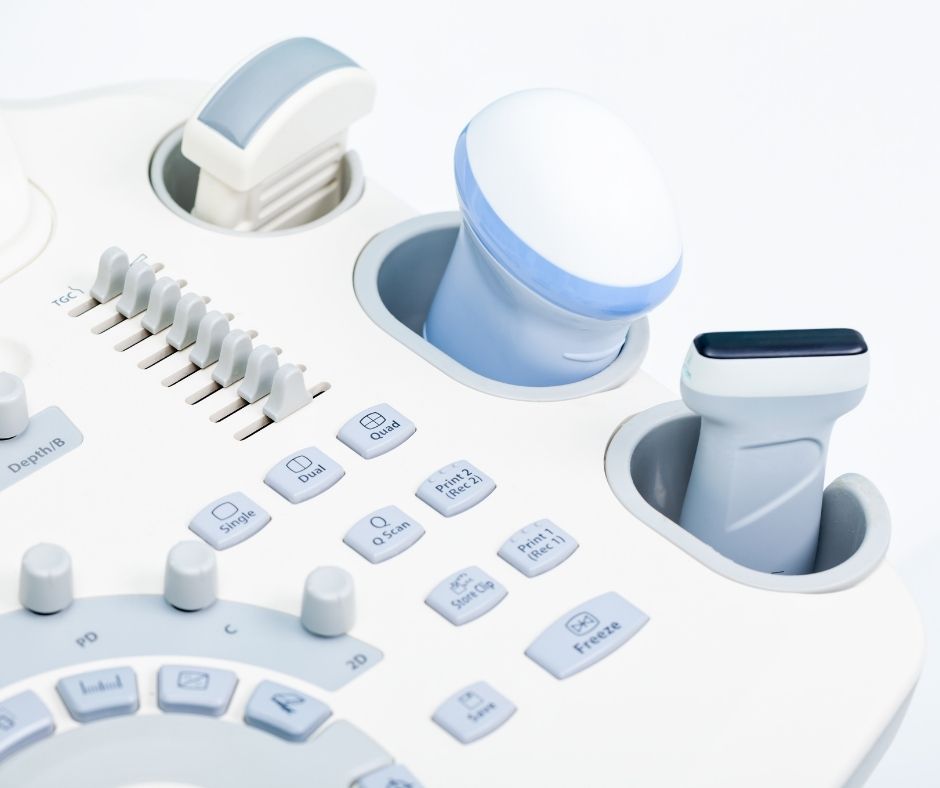 How We Help
Virucide
Effective against many types of viruses including Human Coronavirus, HIV-1, Hepatitis B and C, Influenza.
Fungicide
Destroys multiple forms of fungus including Candida Albicans and Trichophyton Mentagrophytes.
Germs and Bacteria
Kills 99.9% of bacteria including Escherichia coli, Salmonella, and Staphylococcus.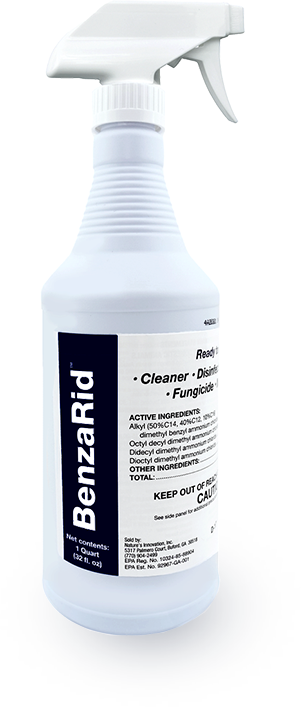 Bloodborne Pathogens
Sanitizes potentially-infectious human bodily fluids including blood, exceeding surgical room standards.
Mold Remediation
Proven to remove toxic molds including Aspergillus Niger/Black Mold.
Mildewstat
Inhibits the growth of mildew and works to prevent airborne spores.
What We Do

All-in-One
Eliminates the need for multiple cleaners, sanitizers, virucides, mold removers, mildewstats, and disinfectants.
High Caliber Clean
Hospital-grade disinfectant currently used in hospitals, emergency medical service vehicles, and private medical practices.
Used By The Best
Used by the EPA, USBP, FEMA, and other governmental agencies.
For Everyone
Loved by households across the world for ease-of-use and efficacy.
What They Say
Laura
Wonderful product and has lot of uses too!
Product works wonderfully and has so many uses that I ended up buying a second bottle! I'm really impressed with BenzaRid and highly recommend this product.
Used it for cleaning around pet areas. Works great. Also used in washer to clean their bedding.
Rudy
Works Great, I recommend!
I used it all over a room, no issues with smell affecting your breathing like other products.
Rita
The product was easy to apply and no smell either!
I used the product to disinfect my couch after taking it out the storage place. I had small patches of mildew on it . The product was easy to apply and didn't have any smell afterward. The couch still looks great after a week.
odorless, colorless, assume it does what it claims, easy to use!