Don't Let the Unavoidable Hold You Back
Employees' illness is inevitable, but you have to be able to keep your business going. However, when multiple employees get sick at the same time, you lose manpower, possibly jeopardizing customer relations, quality of work, and your company at large. Preventing the spread of illness-causing germs and bacteria is an essential step towards a healthier and more productive workforce. Don't trust just any cleaner to take care of your staff and your company, turn to a trusted name that takes your business as seriously as you do.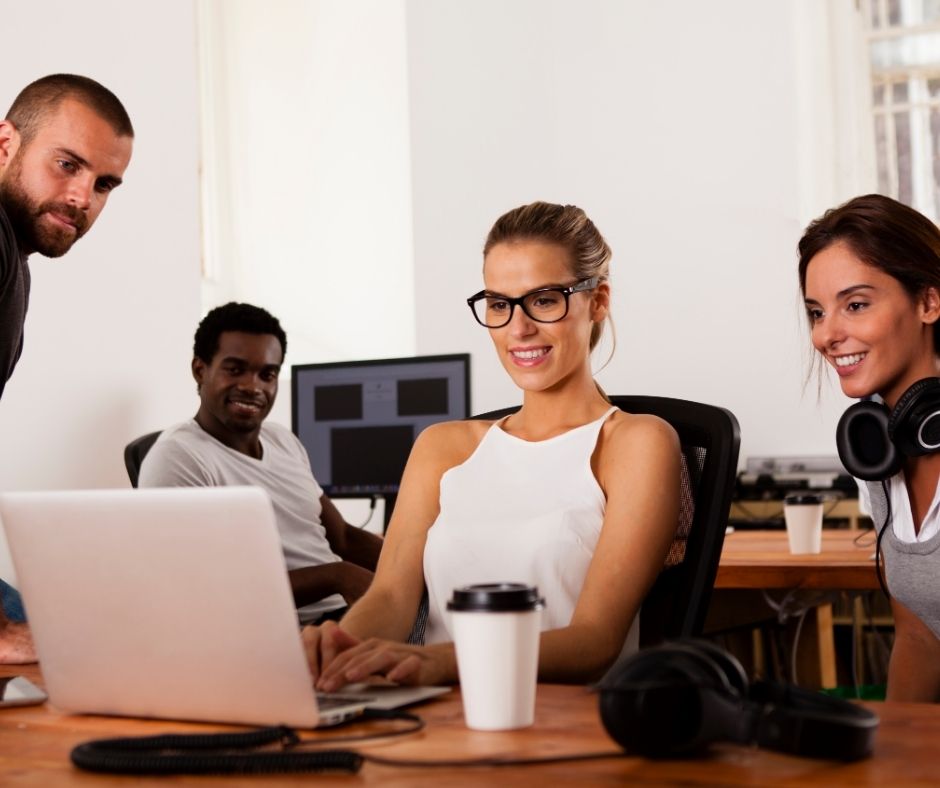 Your Company and Your Employees are Worth the Investment
Office environments can be a breeding ground for all manners of germs and bacteria. Protect your employees and your business with BenzaRid. Our EPA-registered solution is clinically proven to kill bacteria, germs, mold, and Covid-19. Various sizes are available to fit the needs of offices no matter the size. With competitive prices, let us set both your mind and wallet at ease, BenzaRid is ready to help your business today!
How We Help
Virucide
Effective against many types of viruses including Human Coronavirus, HIV-1, Hepatitis B and C, Influenza.
Fungicide
Destroys multiple forms of fungus including Candida Albicans and Trichophyton Mentagrophytes.
Germs and Bacteria
Kills 99.9% of bacteria including Escherichia coli, Salmonella, and Staphylococcus.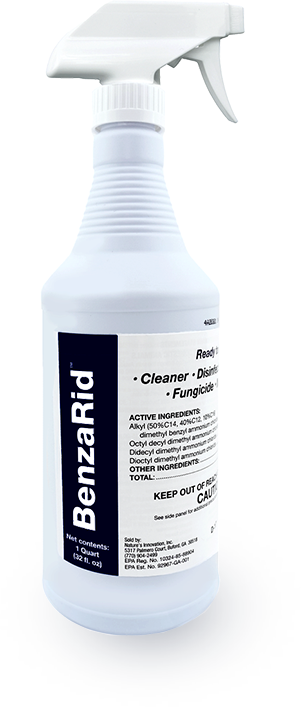 Bloodborne Pathogens
Sanitizes potentially-infectious human bodily fluids including blood, exceeding surgical room standards.
Mold Remediation
Proven to remove toxic molds including Aspergillus Niger/Black Mold.
Mildewstat
Inhibits the growth of mildew and works to prevent airborne spores.
What We Do

All-in-One
Eliminates the need for multiple cleaners, sanitizers, virucides, mold removers, mildewstats, and disinfectants.
High Caliber Clean
Hospital-grade disinfectant currently used in hospitals, emergency medical service vehicles, and private medical practices.
Used By The Best
Used by the EPA, USBP, FEMA, and other governmental agencies.
For Everyone
Loved by households across the world for ease-of-use and efficacy.
What They Say
Kills mold in our shower.
wow. The bathroom, now is so clean there is no scent to the room at all.
Uncle Dave
How Am I Enjoying BenzaRid?
I am enjoying the heck out of Benzarid. It is sooo much fun.
I think I like it. cant smell it!
This is a great product! My wife has used it very successfully on several projects around the house and has been very pleased with it. Thanks!