Create An Environment of Care
In an ever-changing healthcare field, you need to stand vigilant against the threat of emerging viral and bacterial pathogens as they test the stability of your infection control protocol. With an increased demand for infection testing and reporting, your responsibilities are growing by the day; You need a product that you can trust to disinfect and sanitize the first time. You and your team, co-workers, and facility need a direct and trusted method to prevent the spread of contagions. Rely on the consistent efforts of a resolute product - BenzaRid disinfectant.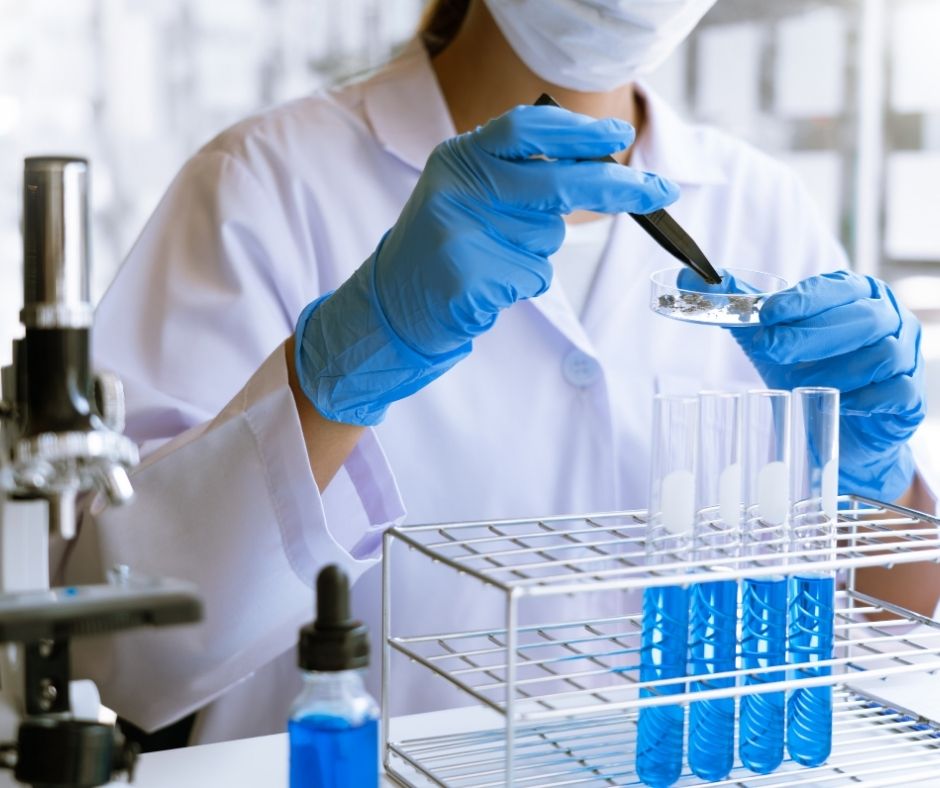 Do More than Just Control Infections - Prevent Them
Maximize your infection prevention strategy by using best-in-class, ready-to-use BenzaRid disinfectant. This EPA-registered, hospital-grade disinfectant works round the clock to protect the ones you care about. This peace of mind gives you the focus to keep your mind on what matters the most.
How We Help
Virucide
Effective against many types of viruses including Human Coronavirus, HIV-1, Hepatitis B and C, Influenza.
Fungicide
Destroys multiple forms of fungus including Candida Albicans and Trichophyton Mentagrophytes.
Germs and Bacteria
Kills 99.9% of bacteria including Escherichia coli, Salmonella, and Staphylococcus.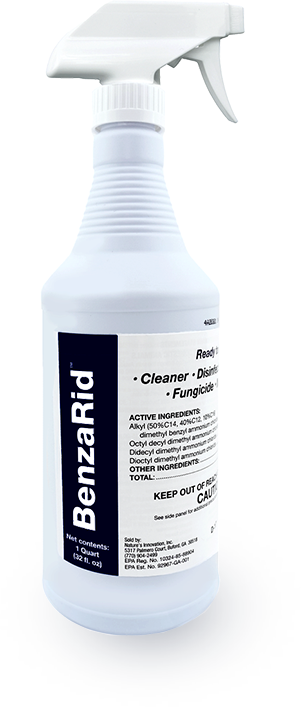 Bloodborne Pathogens
Sanitizes potentially-infectious human bodily fluids including blood, exceeding surgical room standards.
Mold Remediation
Proven to remove toxic molds including Aspergillus Niger/Black Mold.
Mildewstat
Inhibits the growth of mildew and works to prevent airborne spores.
What We Do

All-in-One
Eliminates the need for multiple cleaners, sanitizers, virucides, mold removers, mildew stats, and disinfectants.
High Caliber Clean
Hospital-grade disinfectant currently used in hospitals, emergency medical service vehicles, and private medical practices.
Used By The Best
Used by the EPA, USBP, FEMA, and other governmental agencies.
For Everyone
Loved by households across the world for ease-of-use and efficacy.
What They Say
Laura
Wonderful product and has lots of uses too!
Product works wonderfully and has so many uses that I ended up buying a second bottle! I'm really impressed with BenzaRid and highly recommend this product.
Will buy again! Great product! Smooth transaction!
It's excellent product! Gives peace of mind. I mainly got this for getting rid of mites and now wash everything including the floors and bathroom and bath etc.
Bea
Puts me at ease to use this
Using to clean and disinfect.
DebsDogDen
Works really well
Had my basement flood out from excessive rain.Used this product hoping to kill all germs and mold after cleanup of water, it worked but in the future would order larger amount, did not go very far with spraying,Need larger bottles of product!