Stay on the Ball with a Winning Routine
Your facility has many moving parts that move quickly. Staying on top of cleaning and disinfecting means juggling a variety of surfaces, equipment, rooms, and more. As you know, a strong game plan is essential to any victory - BenzaRid is here to help you execute your vision. Athletic facilities are facing new trials and tribulations unlike any before. It would help if you made sure that your members know that their safety and well-being are top priorities. Let our team of professionals help you; BenzaRid offers EPA Registered, natural disinfecting products at competitive prices so you can ensure your facilities are ahead of the game regarding cleanliness, safety, and peace of mind.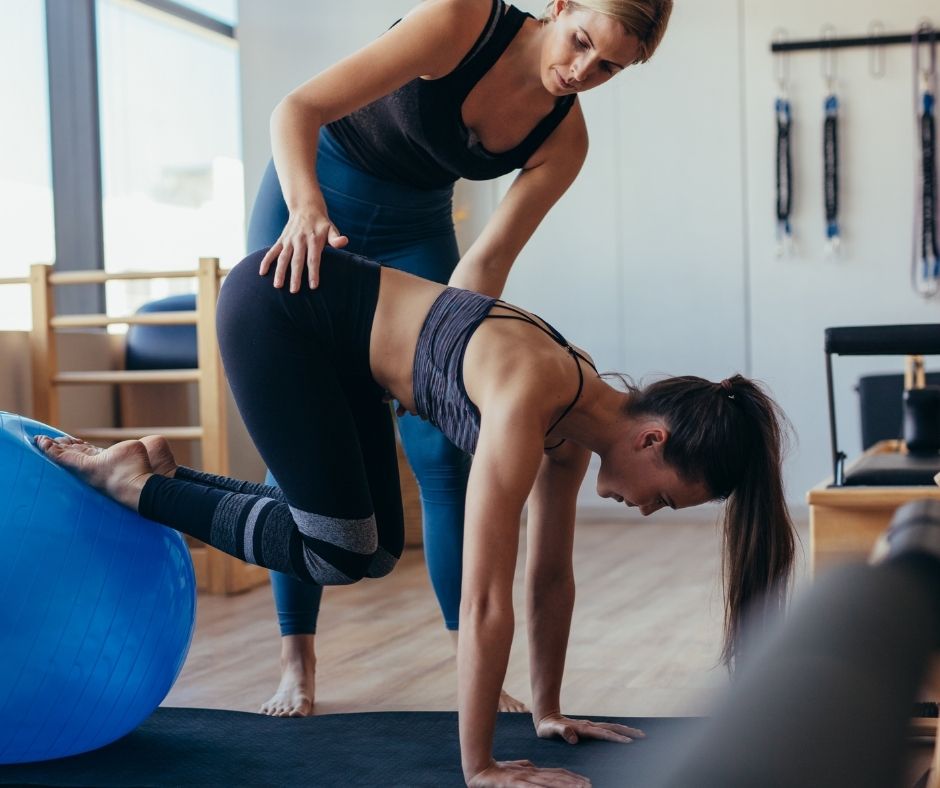 Living A Healthy Lifestyle Can Be Stressful, Keeping A Clean Facility Should Not Be
Let's face it: You have options for how you clean your facilities, but how many of them are doing the tough disinfecting that you need? BenzaRid disinfectant eliminates pathogens at the source without the harsh odor or sticky residue of other high-end brands. BenzaRid disinfectant stands out from the rest of the pack by providing a competitively priced, medical-grade cleaning solution that comes in sizes for any facility. From a personal training room to a crowded group workout class, BenzaRid delivers safety and security for you and your members.
How We Help
Virucide
Effective against many types of viruses including Human Coronavirus, HIV-1, Hepatitis B and C, Influenza.
Fungicide
Destroys multiple forms of fungus including Candida Albicans and Trichophyton Mentagrophytes.
Germs and Bacteria
Kills 99.9% of bacteria including Escherichia coli, Salmonella, and Staphylococcus.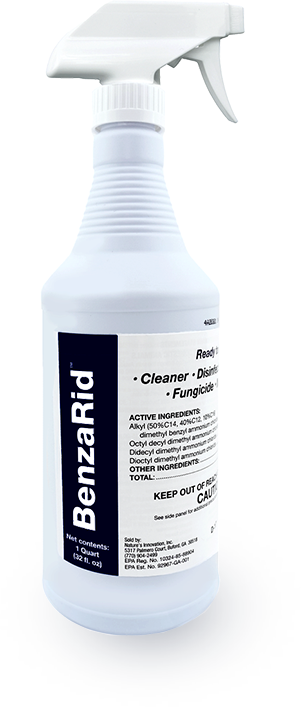 Bloodborne Pathogens
Sanitizes potentially-infectious human bodily fluids including blood, exceeding surgical room standards.
Mold Remediation
Proven to remove toxic molds including Aspergillus Niger/Black Mold.
Mildewstat
Inhibits the growth of mildew and works to prevent airborne spores.
What We Do

All-in-One
Eliminates the need for multiple cleaners, sanitizers, virucides, mold removers, mildewstats, and disinfectants.
High Caliber Clean
Hospital-grade disinfectant currently used in hospitals, emergency medical service vehicles, and private medical practices.
Used By The Best
Used by the EPA, USBP, FEMA, and other governmental agencies.
For Everyone
Loved by households across the world for ease-of-use and efficacy.
What They Say
Connie
Absolutely recommend this!
Absolutely recommend this cleaner!!! We have suffered from one parasite after another this summer. First fleas, then lice, now scabies and mites. I bought this as a last hope along with sulfur ointment and soap. After using this product, I can safely say my house is clean. I sprayed it everywhere. My bathroom instantly looked cleaner. The mildew stains disappeared instantly, and I haven't felt any mites or bites since spraying this all over. I even sprayed my furniture and carpets. It has worked wonders for me.
Wendylori
Excellent cleaner
I bought this product because it kills everything. It has No smell, which is important to me, because Bleach has a smell which seems to get in my lungs and I taste and smell it for hours after I use it. This is a great alternative to Bleach. I have used it to clean any and every hard surface in the house. It is great on Wood, Stainless steel, plastic, and all hard surfaces. It has the ability to kill mites, MRSA, Staff, and other nasty things, which is important to me as I am now caring for my Mother who had Scabies and got a MRSA infection from them. I Love this Cleaner!
Rebecca
Very effective cleaner!
Awesome product!!! I use 2-4 oz. in the rinse cycle of the laundry machine (1-2 oz. for high efficiency) and it does a knock-down on some of the most common lung infections that keep getting all over my clothing when I am out in public places. My clothing came out CLEAN for the first time in a long time. I also use this product on a paper towel to clean other surfaces. I would like to see more products like this one that include efficacy against multiple strains of infections that are otherwise difficult to eradicate.
This did the trick!! We were itching like crazy so I purchased this and cleaned areas and surfaces and even sprayed the beds, and what great results we've witnessed from this product! Fantastic buy!!
LindaLee
Love this product!
I am satisfied that it is working to kill the unseen issues such as dust mites, mildew, and other such problems on our bedding, rugs, furniture, and under our beds where we cannot properly clean with the type of vacuum that we have. I know our sinus allergies are greatly diminished and we are breathing more freely now. Also, I am delighted with the way it cleaned up the grunge clinging to our faucets and around the sink edge. No other cleaner has been able to clean those areas for some reason unknown to me. I am happy to see the grout around the sink is finally white again, and all the soap and mineral deposits are cleanly removed from the chrome faucets and the stainless steel drain rims in both the bathroom and the kitchen sinks. Simple spraying/misting with the BenzaRid is to cover whatever the area is is sufficient. You do not have to saturate the area. Since this is newly in use here in our home, I am using it once a week on and under the beds. Note: We live in an apartment complex and are having to use washers and dryers shared by people who are not as persnickety or also haven't found something that works as well as BenzaRid. As a result, our clothing, bedding, and towels end up with other people's problems. I'm just very happy I bought the BenzaRid to see if it measures up to its claims. It does indeed. I highly recommend it.