Image Isn't The Only Thing You Have to Uphold
Your reputation in the long-term care community is critical for your business. However, so are the responsibilities that you have to uphold such as staying compliant with new and existing regulations, balancing the facility budget, and ensuring the health and wellness of your residents and staff. When you create an environment that is both clean and cozy, your facility becomes more than just a care center - it becomes a home.
Don't Rely on Anything Less Than the Best
You care for the ones that can't care for themselves. They trust you to keep them safe so don't trust just any product to keep your residents and staff safe during these unprecedented times. Trust a brand that is EPA-Registered and has hospital-grade strength, and is odorless, to kill off harmful pathogens and micro-organisms. Use BenzaRid disinfectant and put your mind at ease knowing you're putting your best foot forward to protect, disinfect and sanitize your facilities.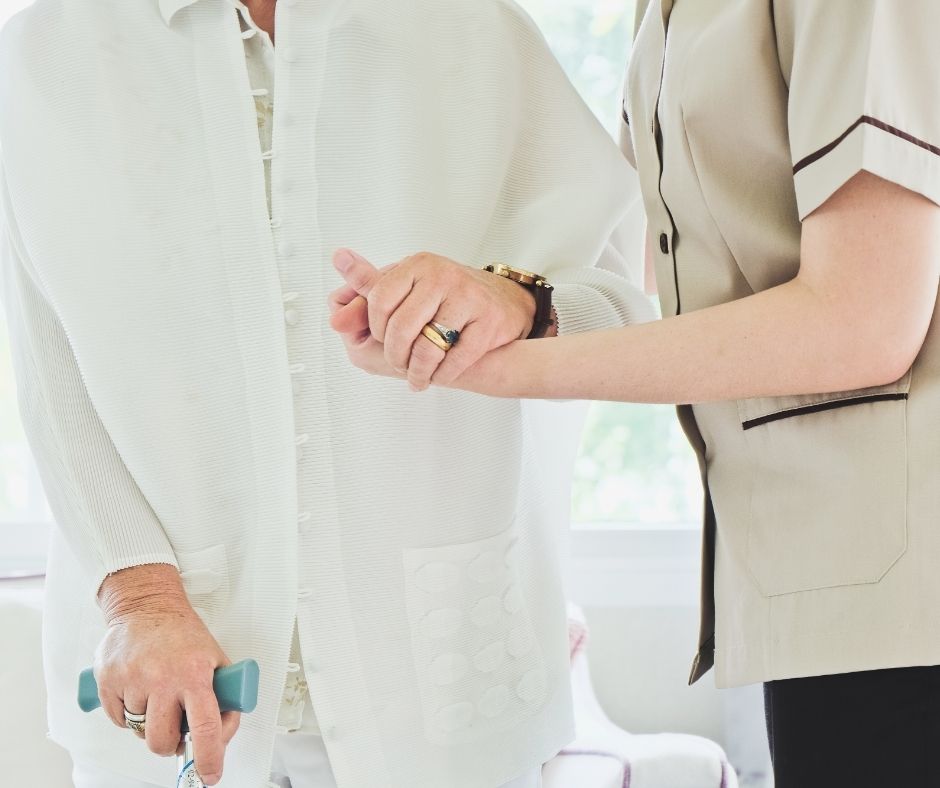 How We Help
Virucide
Effective against many types of viruses including Human Coronavirus, HIV-1, Hepatitis B and C, Influenza.
Fungicide
Destroys multiple forms of fungus including Candida Albicans and Trichophyton Mentagrophytes.
Germs and Bacteria
Kills 99.9% of bacteria including Escherichia coli, Salmonella, and Staphylococcus.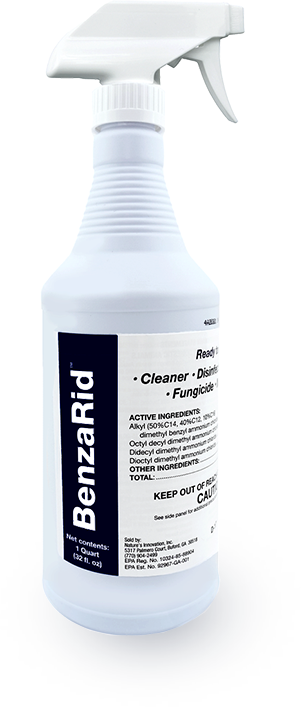 Bloodborne Pathogens
Sanitizes potentially-infectious human bodily fluids including blood, exceeding surgical room standards.
Mold Remediation
Proven to remove toxic molds including Aspergillus Niger/Black Mold.
Mildewstat
Inhibits the growth of mildew and works to prevent airborne spores.
What We Do

All-in-One
Eliminates the need for multiple cleaners, sanitizers, virucides, mold removers, mildewstats, and disinfectants.
High Caliber Clean
Hospital-grade disinfectant currently used in hospitals, emergency medical service vehicles, and private medical practices.
Used By The Best
Used by the EPA, USBP, FEMA, and other governmental agencies.
For Everyone
Loved by households across the world for ease-of-use and efficacy.
What They Say
Connie
Absolutely recommend this cleaner
Absolutely recommend this cleaner!!! We have suffered from one parasite after another this summer. First fleas, then lice, now scabies and mites. I bought this as a last hope along with sulfur ointment and soap. After using this product, I can safely say my house is clean. I sprayed it everywhere. My bathroom instantly looked cleaner. The mildew stains disappeared instantly, and I haven't felt any mites or bites since spraying this all over. I even sprayed my furniture and carpets. It has worked wonders for me.
Rebecca
Very effective product!
Awesome product!!! I use 2-4 oz. in the rinse cycle of the laundry machine (1-2 oz. for high efficiency) and it does a knock-down on some of the most common lung infections that keep getting all over my clothing when I am out in public places. My clothing came out CLEAN for the first time in a long time. I also use this product on a paper towel to clean other surfaces. I would like to see more products like this one that include efficacy against multiple strains of infections that are otherwise difficult to eradicate.
Monique
We were itching like crazy
This did the trick!! We were itching like crazy so I purchased this and cleaned areas and surfaces and even sprayed the beds, and what great results we've witnessed from this product! Fantastic buy!!
Incredible top of the line hospital grade sanitizer the only negative is the cost. You get what you pay for in this case you pay a lot for a top of the line product especially with COVID !!!
Finally, something kills scabies on fabric surfaces. Struggling to get rid of scabies? This stuff.