First Impressions are Critical
Being a venue that hosts private events, delighting your guests is paramount to your success. In order to achieve this, it requires many moving parts, all working cohesively, in order to provide the experience your guests expect. Whether it's a wedding, graduation party, birthday party, or religious celebration, everything has to be perfect for you to achieve total guest satisfaction. By choosing BenzaRid to be part of that team, you're letting your staff and guests know that their safety and the cleanliness of your facility are a top priority.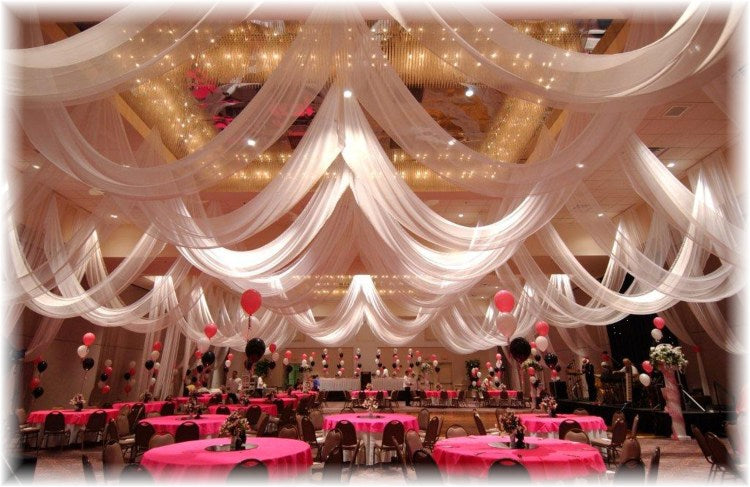 Secure Your Place in Your Guest's Hearts for Visits to Come
In today's food service industry, one negative review from a guest could cause serious damage to your company's image and bottom line. Make sure your guests know you care about their business by ensuring their safety with BenzaRid. EPA tested and approved, this medical-grade disinfectant is proven to kill bacteria, germs, mold, and Covid-19. With BenzaRid, your entire restaurant can be germ and bacteria-free without the harsh smell or sticky residue that other industrial cleaners leave behind. Leave your guests feeling at ease and hungry for more with BenzaRid.
How We Help
Virucide
Effective against many types of viruses including Human Coronavirus, HIV-1, Hepatitis B and C, Influenza.
Fungicide
Destroys multiple forms of fungus including Candida Albicans and Trichophyton Mentagrophytes.
Germs and Bacteria
Kills 99.9% of bacteria including Escherichia coli, Salmonella, and Staphylococcus.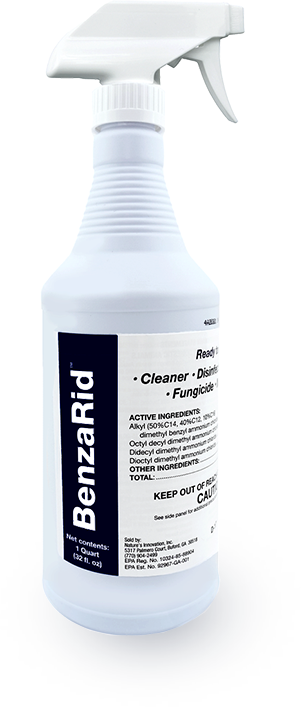 Bloodborne Pathogens
Sanitizes potentially-infectious human bodily fluids including blood, exceeding surgical room standards.
Mold Remediation
Proven to remove toxic molds including Aspergillus Niger/Black Mold.
Mildewstat
Inhibits the growth of mildew and works to prevent airborne spores.
What We Do

All-in-One
Eliminates the need for multiple cleaners, sanitizers, virucides, mold removers, mildewstats, and disinfectants.
High Caliber Clean
Hospital-grade disinfectant currently used in hospitals, emergency medical service vehicles, and private medical practices.
Used By The Best
Used by the EPA, USBP, FEMA, and other governmental agencies.
For Everyone
Loved by households across the world for ease-of-use and efficacy.
What They Say
great product! the lack of odor and color is nice compared to other strong smelling products.
Light clean smell, impressed!
I can't be without it. I have allergies and this kills the mold. Terrific stuff!!!
Really happy with the product had a lot of mold in my bathroom and this helped get rid of it. Thank you.
This did the trick!! We were itching like crazy so I purchased this and cleaned areas and surfaces and even sprayed the beds, and what great results we've witnessed from this product! Fantastic buy!!