Pets Are Family Members Too – Protect Them
Pet owners want to feel confident that their beloved companion is being taken care of by a veterinary team they can trust. To ensure that your facility stands out as a leader in caring for animals of all shapes and sizes, let your patients and their families know their safety is a top priority. A clean facility shows your clients that you are passionate about the safety of your patients, staff, and patrons. Use a cleaning solution that is built tough to kill harmful bacteria and viruses yet gentle enough to safely use around your furry friends.
Cleaning The Way To A Purrfect Stay
Don't let pathogens like Parvovirus, Bordetella, and Influenza virus stick around on surfaces in your facility. By choosing BenzaRid disinfectant, you're letting your patients know their paws are in good hands. BenzaRid is an EPA-Registered, and hospital-grade disinfecting product that is clinically proven to kill germs, bacteria, mold, and even the Covid-19 virus. BenzaRid comes in many different sizes so whether you are cleaning kennels or sterilizing between check-ups, we have just the right fit for your needs.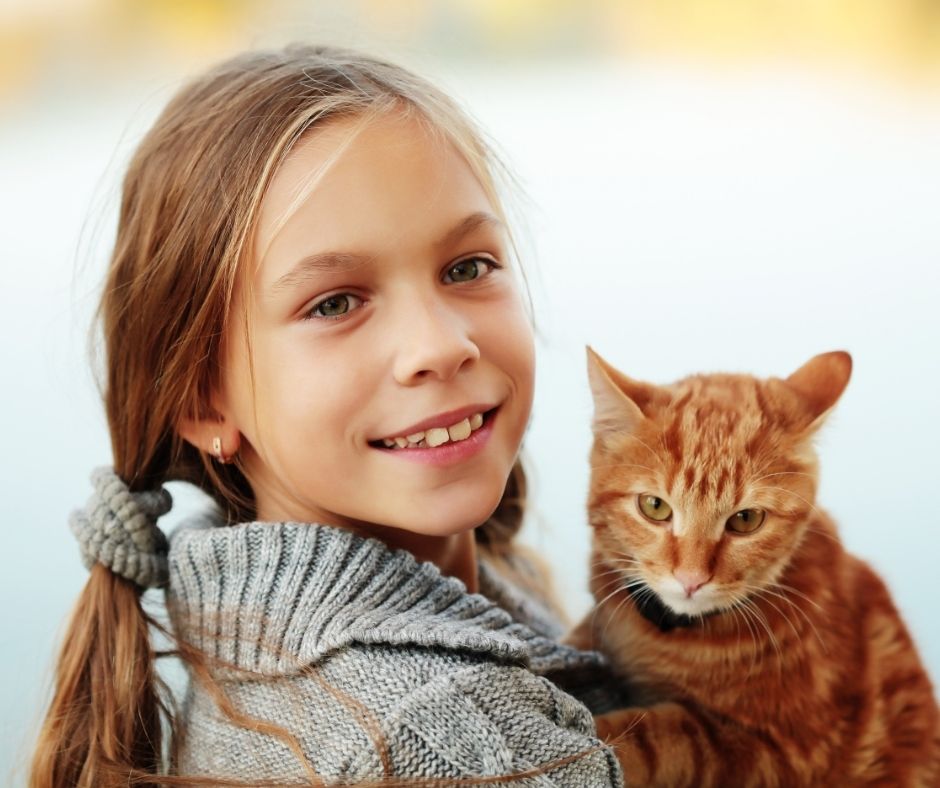 How We Help
Virucide
Effective against many types of viruses including Human Coronavirus, HIV-1, Hepatitis B and C, Influenza.
Fungicide
Destroys multiple forms of fungus including Candida Albicans and Trichophyton Mentagrophytes.
Germs and Bacteria
Kills 99.9% of bacteria including Escherichia coli, Salmonella, and Staphylococcus.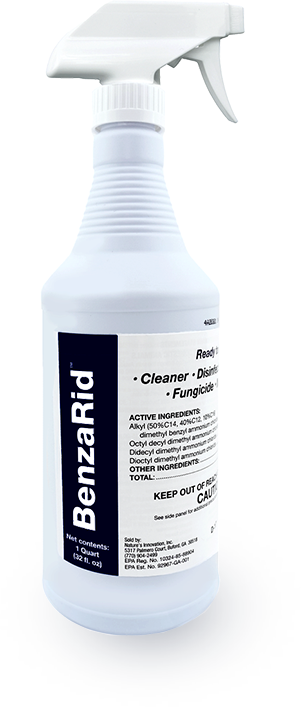 Bloodborne Pathogens
Sanitizes potentially-infectious human bodily fluids including blood, exceeding surgical room standards.
Mold Remediation
Proven to remove toxic molds including Aspergillus Niger/Black Mold.
Mildewstat
Inhibits the growth of mildew and works to prevent airborne spores.
What We Do

All-in-One
Eliminates the need for multiple cleaners, sanitizers, virucides, mold removers, mildewstats, and disinfectants.
High Caliber Clean
Hospital-grade disinfectant currently used in hospitals, emergency medical service vehicles, and private medical practices.
Used By The Best
Used by the EPA, USBP, FEMA, and other governmental agencies.
For Everyone
Loved by households across the world for ease-of-use and efficacy.
What They Say
Tina
Kills a lot of VIRUSES!
Easy to use. Not overly powerful scent. Love the spray handle. Quick, fast delivery. Will definitely buy again!!! Thank you.
AnnaL
Works for Scabies and Pet Safe!
This is my third purchase, I use it to fight scabies.. spray it all around the house on literally everything and it's working. I have a Shiz tsu pup who's very sensitive to chemicals and this seems perfectly safe, even before drying. I'm very happy to have found it! Kudos to the company and Amazon for the quick delivery!!
Linda
Sanitation at its best!
Beautiful, the best, I use a lot if product to stop dust mite, mouse mite, and all kind of tiny pest like flea, etc with no result, and spraying this product the result was visible.
Jan
Keeps it clean sanitized...unscented...does what it says!
I like the fact that i have something that hospitals use that seems to work! N feel safe knowing it kills off all it says it does...n w/flu season approaching this will be a God send! I use this everywhere in my house! I feel happy knowing that it cleans n has the protection needed! N most of all...no scent! I am planing on buying more...i bought the gal.size...w/elderly persons around (3)...2 dogs n 2 indoor cats...this is such a help.So far...glad i bought it!