Take Control of Your Environment
Trust is an essential part of your business: especially when staff and clients are relying on you to keep them safe. You need to maintain their safety during these unprecedented times; the best way to do that is to provide a clean and sanitary facility. Using a high-priced cleaner can't always assure security. How can you guarantee that you are keeping your team, clients, and company safe while also allowing for a budget-conscious mindset?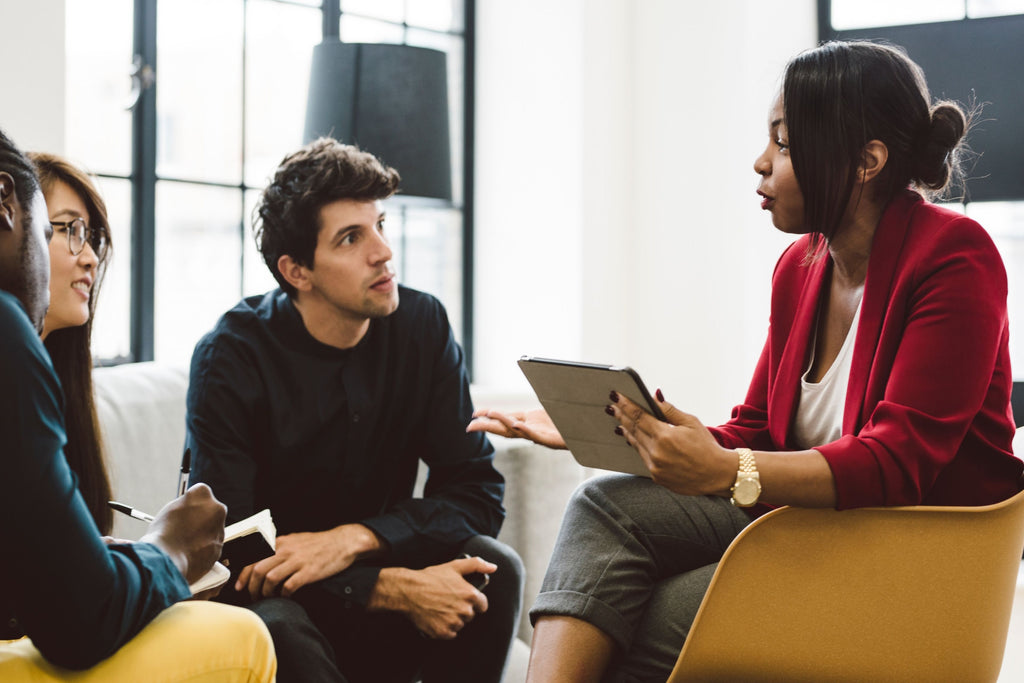 Rely on A Product with A Proven History
Nowadays, you can't count on just anything to clean and disinfect. BenzaRid disinfectant is an EPA-Registered cleaning solution that has proven its dependability time and time again. Our ready-to-use solution can make arduous tasks like complying with government regulations, disinfecting the entire building, and implementing healthy safety protocols effortless and straightforward.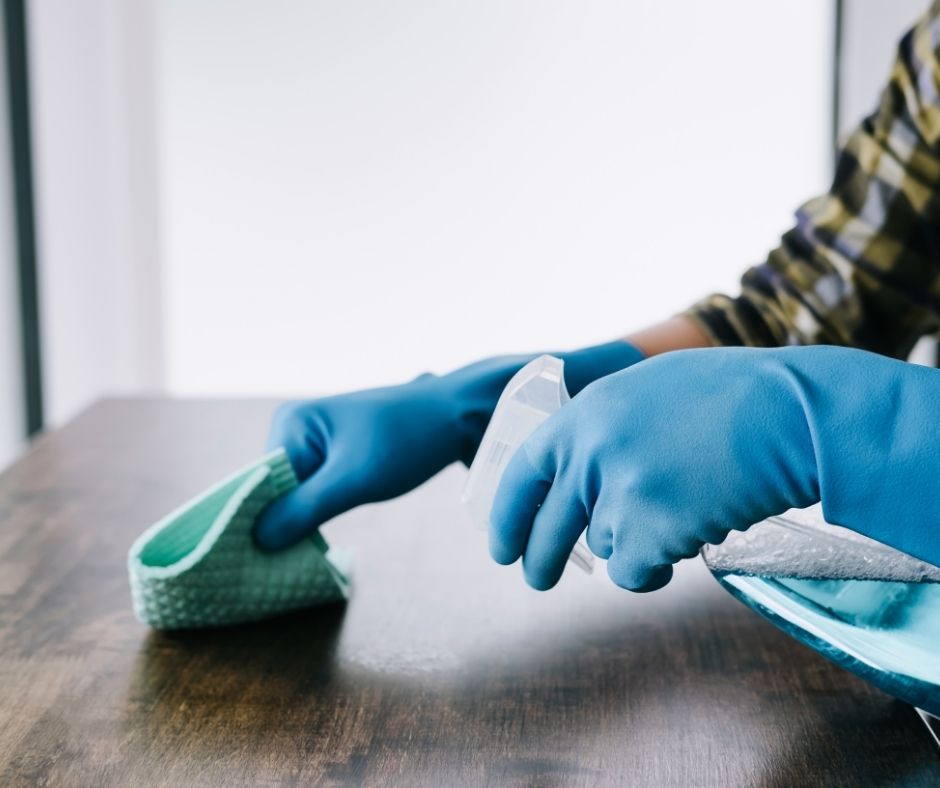 Give Your Team the Tools They Need to Succeed
You understand the importance of a clean facility but between staff turnover, training needs, and time constraints, your job is more challenging than ever. When you are asked to do more with less, finding the right tools and simple solutions for the job are imperative to success. Give yourself and your staff an affordable and effective solution to fight harmful pathogens. BenzaRid disinfectant eliminates dangerous pathogens and contagions without the harsh smell or sticky residue of other cleaners. When you need a powerful clean, turn to a name you can trust to get the job done right.
How We Help
Virucide
Effective against many types of viruses including Human Coronavirus, HIV-1, Hepatitis B and C, Influenza.
Fungicide
Destroys multiple forms of fungus including Candida Albicans and Trichophyton Mentagrophytes.
Germs and Bacteria
Kills 99.9% of bacteria including Escherichia coli, Salmonella, and Staphylococcus.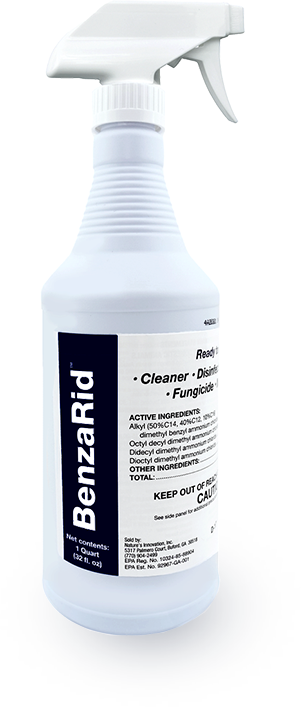 Bloodborne Pathogens
Disinfects potentially-infectious human bodily fluids including blood, exceeding surgical room standards.
Mold Remediation
Proven to remove toxic molds including Aspergillus Niger/Black Mold.
Mildewstat
Inhibits the growth of mildew and works to prevent airborne spores.
What We Do

All-in-One
Eliminates the need for multiple cleaners, sanitizers, virucides, mold removers, mildewstats, and disinfectants.
High Caliber Clean
Hospital-grade disinfectant currently used in hospitals, emergency medical service vehicles, and private medical practices.
Used By The Best
Used by the EPA, USBP, FEMA, and other governmental agencies.
For Everyone
Loved by households across the world for ease-of-use and efficacy.
I used this on all my bedding and mattress stored in storage unit. It killed everything in one day! I have lupus and mites DO and Can live on people with low immunity. I will never not have this again. AAA++++
Beat out their for nasty germs that can hurt your family. Also those bugs we can't see gets them too. Safer than cheap stuff!
Have an older bathroom tub, it tends to scum up quickly due to the surface being old and scratched...this stuff cuts right thru and seems to help it not get quite so dirty quite so fast...oz for oz does a better job.
I am satisfied that it is working to kill the unseen issues such as dust mites, mildew, and other such problems on our bedding, rugs, furniture, and under our beds where we cannot properly clean with the type of vacuum that we have. I know our sinus allergies are greatly diminished and we are breathing more freely now. Also, I am delighted with the way it cleaned up the grunge clinging to our faucets and around the sink edge. No other cleaner has been able to clean those areas for some reason unknown to me. I am happy to see the grout around the sink is finally white again, and all the soap and mineral deposits are cleanly removed from the chrome faucets and the stainless steel drain rims in both the bathroom and the kitchen sinks. Simple spraying/misting with the BenzaRid is to cover whatever the area is is sufficient. You do not have to saturate the area. Since this is newly in use here in our home, I am using it once a week on and under the beds. Note: We live in an apartment complex and are having to use washers and dryers shared by people who are not as persnickety or also haven't found something that works as well as BenzaRid. As a result, our clothing, bedding, and towels end up with other people's problems. I'm just very happy I bought the BenzaRid to see if it measures up to its claims. It does indeed. I highly recommend it.
This is very strong virus killer spry and works . Will highly recommend a friend!